August CIRCLE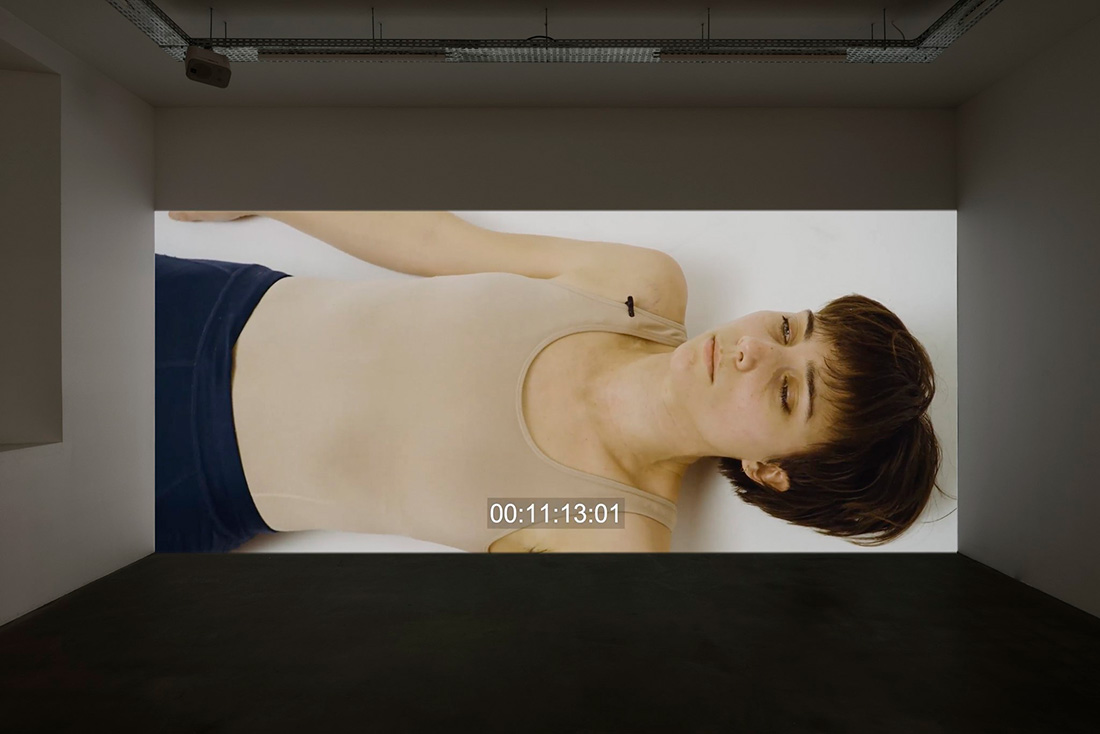 An afternoon conversation on collaborations with artist Cally Spooner who is doing her PhD at the Department of Arts and Cultural Studies. The talk is linked to the opening of her new exhibition DURATION at O – Overgaden.
Please email intersect@ku.dk to confirm your participation.
Cally Spooner with collaborators: Duration (fall 2023)
This August, Cally Spooner transforms one of O – Overgaden's exhibition spaces into a research laboratory, and dance and sound studio, where collaborators arrive to collide, and support the making of new repertoire for an opera in progress. A room-size projection of dance work to camera titled Maggie's Solo (2021) will be screened, serving as a study, a tool, and a backdrop against which new works and conversations will be researched and developed live. Maggie Segale, the dancer from the video, hosts a week-long workshop in flesh and blood to evolve Maggie's Solo into a new dance work; typographer Will Holder scores Maggie's Solo's audio feed; Cally Spooner workshops an immersive soundtrack with a group of local children; and a series of talks on collaboration, care, and duration is programmed in partnership with the University of Copenhagen.
Cally Spooner (b. 1983, UK) is the current research fellow at O – Overgaden, in association with the Royal Danish Academy of Fine Arts and the University of Copenhagen (2021–24), where she is completing her PhD. Spooner's 5-part series of essays A Hypothesis of Resistance has been workshopped and live edited at O – Overgaden, and is currently being published by Mousse Magazine (#81, Fall 2022 to #85, Fall 2023), the last of which will unfold the subject of the exhibition at O – Overgaden: Duration. Spooner's recent institutional solo exhibitions have taken place at the Art Institute of Chicago; the Swiss Institute, New York; Castello di Rivoli, Turin; the New Museum, New York; and the Stedelijk Museum, Amsterdam.